Born in New York City, and childhood reared in her parents native country of Dominican Republic, Jessy has always lived between two identities, two languages, two cultures, two realities between Earth and the Sky. She's also a Military Wife and a Mother of Two. She has self-discovered, studied and learned throughout her life's journey that her gifts, skills, life experiences and wisdom as an energy conduit are all present for a higher service. Helping kindred souls that are determined to transform their blockages into consciousness expansion.
---
Since childhood she felt different, an old soul. As an Adult she recognized why:
As a child she loved collecting rocks in her pockets and now she has a special relationship with healing crystals.
As a child she always liked helping others, which led her into her Bachelors Degree in Hospitality Administration.
As a child she would play making flower potions and now has a Diploma in Organic Skincare Formulation.
As a child she enjoyed astral travel, now she does conscious multi-dimensional accessing by her education in hypnotherapy and meditation.
The drastic shift into her life was propelled when becoming a Mother. When her first child was born, her own transformation into higher awareness was pushed to another level. Just as it continues evolving along the many phases in life. It was then that she first saw the mirror of her own inner-child in her own child. The inexplicable night-terrors, the passion for crystals, the telepathic understanding of the environment, the emotional and mental toll of the energetic imbalances... That's when she understood she had to be the guide she craved as a child, for her child. So she began her own journey into integral and holistic lifestyle by her own inner guidance.
Although she grew up in a lineage of highly intuitive women, she also had hardships to overcome her own blockages and limiting patterns. She is in a learning journey, just like you. She has discovered that as a clairsentient, psychic, empath, medium channeler, that as a quantum energy healer she is a conduit of energy with a responsibility. To understand, discern and share the wisdom available in the quantum energy field within people to heal themselves.
As many of you have also experienced, she had a magnified sudden conscious awakening in early 2020. As a family, her spouse and children as a team have all awaken. Each respectively in their own way. While all the madness was happening, she just had this knowing of excitement because she had began to lift the veil of the illusions of our reality in this 3D Matrix.
The answers to our problems and challenges, are ALL within us. It is a matter of un-layering the hardened shells of years, generations and unaddressed dramas that have accumulated in life, so that you can experience the tremendous potential that already exists within. You are far more powerful, wiser and capable than "the norm" would like you to know!
After 2 years of remotely servicing Latin America in Spanish, during the Summer of 2022 she came out of the Spiritual Closet, by offering her Quantum Energy Healing Services in both English and Spanish to the Anchorage, Alaska metropolitan area.
Now, she's focused not only to help Adults self-activate their own healing transformation into consciousness expasion, but also provide guidance on Parenting Intuitive Kids ( Podcast & Workshops) to provide the compassionate support to empower the new heart-centered society that are our children.
---
Among her skills, gifts and wisdom, are: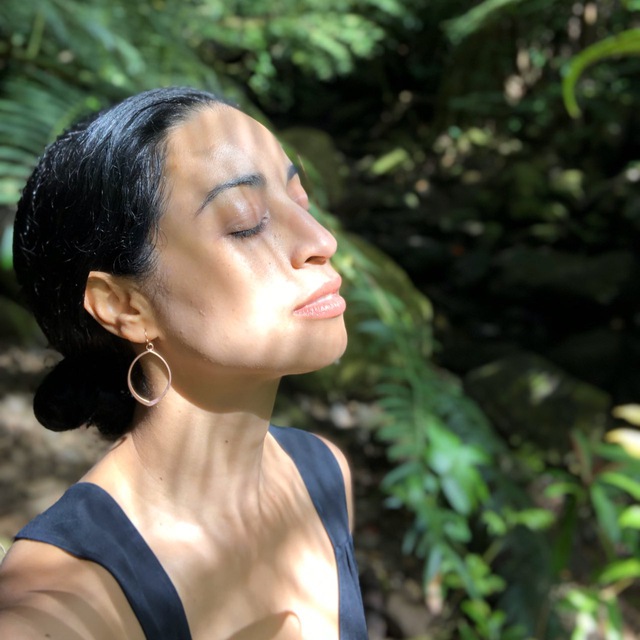 Awake Trance Meditation Facilitator
Past Life Regressions
Ancestral Clearing & Transmutation
Multidimensional Soul Healing
Higher Realms Communication
Aura Evaluator
Oracle Reading
Multidimensional Healing with Dragons
Clairsentient Empath
Energy Channeling
Pendulum Consultation
Energetic Evaluation & Recalibration
Energetic Bodies Cleansing and Harmonious Re-Alignment
Hollographic Projection
Zhineng QiGong
Akashic Records Exploration
and more.